Wedding Party
Bridesmaids
Di Hu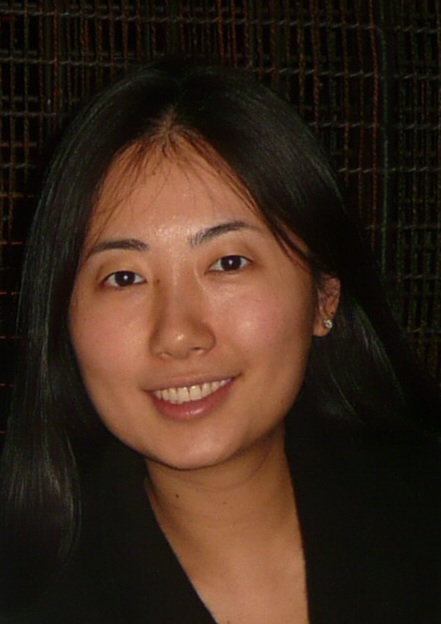 I met Jenn and Paul in our freshman year of college when Jenn was the friendly girl from math AEW and when Paul was the unconventional boy from my lunch/dinner group (neither of them have really changed much since!). Over the years, they have individually become two of my closest friends. I've had the pleasure of sharing many fond memories with them - from cramming for stressful prelims, going on exciting trips, planning house parties, to falling over college crushes, hogging around the bed for late-night chats... seeing them off to their first date + many many more thereafter... =) I feel very lucky to have met them on their individual journeys of life and witnessing their paths crossing and converging into one. I'm thrilled to be a part of their wedding and can't think of any other two friends I'd rather see supporting and encouraging each other to grow and flourish. Thank you guys! It wouldn't be the same without you!
Diane Chang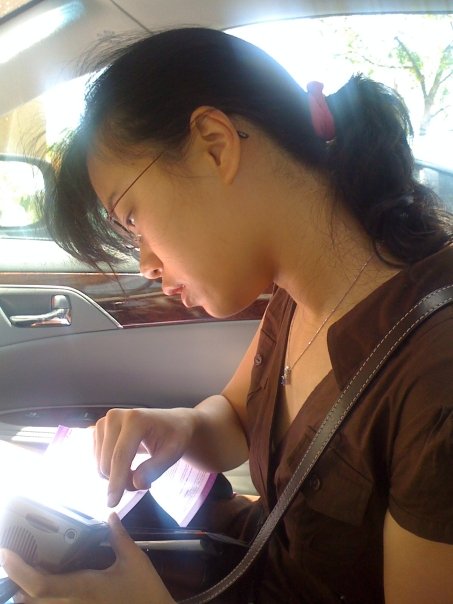 Jenn jiejie has been one of my dearest friends during my Cornell years. Wow, we've known each other since freshman year and roomed together for 2 yrs in Plaza 7 A and now it has been 8 years! Time flies! And Paul is a friendly, interesting guy that I've enjoyed sharing ECE moments with! Many thanks to great memories: black and white party, skiing Greek Peak, paint balling, crashing at Jenn's place to study math in the Townhouses, AEW, watching horse racing in Albany, climbing Mount Rainier and visiting Seattle!
It's an honor to be there for both Jenn and Paul on their wedding day - I wish you two a wonderful and beautiful marriage and all the memories that you'll share together! May you always be best friends! Miss you - can't wait to see you two again! <SQUISH>
Grace Lai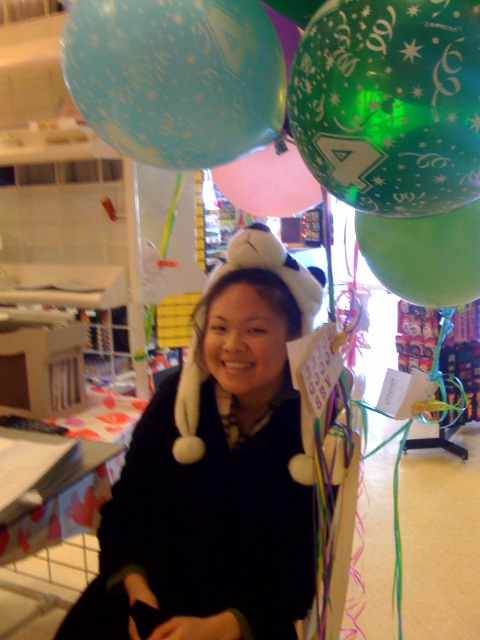 I first met Paul and Jenn about ... 8 years ago (can't believe it's been so long!). I'd known them separately before they found each other ... Jenn left her umbrella in my room and we became friends over her first Cornell crush (which lasted about ... 2 weeks would you say?), and Paul was the Risleyite who managed to struck us other Risleyites as eccentric (he introduced himself by asking if he could measure the dimensions of our rooms). I'm happy to say that I've shared some of my most memorable times with Jenn (in Ithaca, in Europe, that tour through the labyrinth that is GE, but most profoundly the labyrinths of life, the universe, and everything), and knowing Paul and Jenn together, i know that they will make the best friends and best life-partners together. so happy for them! sweetness!
Maggie So

I've known Jenn for about 4 years now. I think the first time we met was at a restaurant downtown during restaurant week. I don't remember the name of the restaurant but that dinner helped me made a friend. We are similar in a lot of ways. We both like to shop, we tried very hard to go to the gym regularly (of course that didn't happen), our birthdays are just 7 days apart and we both date a Taiwanese guy. I've know Paul through Jenn. Paul is an easy to talk to and friendly guy. I think they make a wonderful couple. They are both loving and caring. I am very happy that they decided to spend the rest of their life together and I can be a part of that special moment. 75 days till the day! Start counting down...
Rita Zhbankov
Hmmm... well I met Jenn when she was a teeny weeny middle school student in Mayfield Middle School after I moved there from Youngstown... She was so friendly and we became best friends during that whole year! We tried to start a band... wrote poems... dreamed about cute boys in our class... and did everything together! After I moved to another school the following year we still kept in touch and remained friends throughout the rest of our lives. It's funny, our lives brought us in very interesting directions and are so busy that we only get to talk a couple times a year now... Yet every time we do talk it's almost like we continue the conversation from yesterday! Jenn, I am soooo happy for you and thrilled that I will get to be a part of this next phase in your life! I wish you and Paul the very best life together and know that you are a perfect match!
Groomsmen
Jimmy Wang
I met Paul the first time in the parking lot of my apartment complex (where Jenn was my next door neighbor) when he was waiting for Jenn to come back from work. I remember seeing this big sunny boy smiling when Jenn's car finally showed up (I believe he waited for hours). I still remember all the events that Jenn, Paul, and I have gone together: the YPC kick-off parties, the Iron Chef competitions, the endless karaoke singing, the tech fest at NYC, and the volunteer work at the Chinese Community Center. I have seen Paul accompanied Jenn through the ups and downs in life with patience and determination where I believe only true love could make it happen. When I got a call last December from Paul asking about advice on his proposal, I was very happy for both Paul and Jenn. I know that they have found the answer for the rest of their lives.
Albert Byun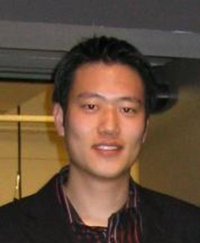 I met both Jenn and Paul at work, GE Global Research, but at different occasions. In November of 2006, when I first visited the Research Center for my current job interview, I met Jenn at a dinner table. She was very kind and gave me hundreds of reasons why I should be working there, which in fact, influenced my decision quite a bit. Once I joined the company, she became my official buddy helping me with everything I needed to learn.
Meeting with Paul was somewhat of a surprise. One day, he sat next to me and introduced himself as a summer intern who would be working for the next 3 months. Having no idea that Jenn and Paul can be somewhat related(?), I learned from Jenn that her boyfriend started working at GE. Then, I started to realize Jenn making more frequent stops at my office(Paul and I shared an office together) and it took me longer than you can imagine for my non-technically trained brain to figure out that these two people were seeing each other.
Since then, apart from several uncomfortable occasions on the hallway where people greet me with "Hi Paul", I am truly happy and envious that they are getting married. I have no doubt that they will be one of the smartest and happiest couples on the planet. I am very honored that I can share part of it.
Jimmy Chen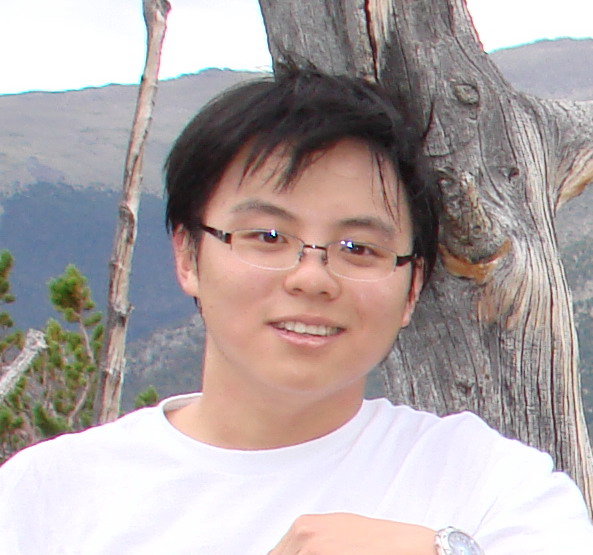 Paul and I first met during my college orientation. I was at one of the CTAS (Cornell Taiwanese American Society) events chatting with some also-very-excited freshmen when Paul came up the Ho Plaza on roller blades. I thought, "Do people still roller blade in 2003?" Through taking a few classes together, pulling a few all-nighters, and participating in the IEEE photo scavenger hunt, we became classmates, lab partners, and true friends. Although I didn't meet Jenn until much later, I will always remember that time they invited me over for dinner to taste Jenn's delicious roast beef and excellent selection of wines. Ever since I got to know them as a couple, I knew they were made for each other. I've also witnessed Paul's dedication to this relationship with numerous weekend visits to Jenn from Ithaca. On the special occassion, I would like to take the oppotunity to thank Paul for being such a good friend and wish them a very happy ever after.
Jonathan Shaw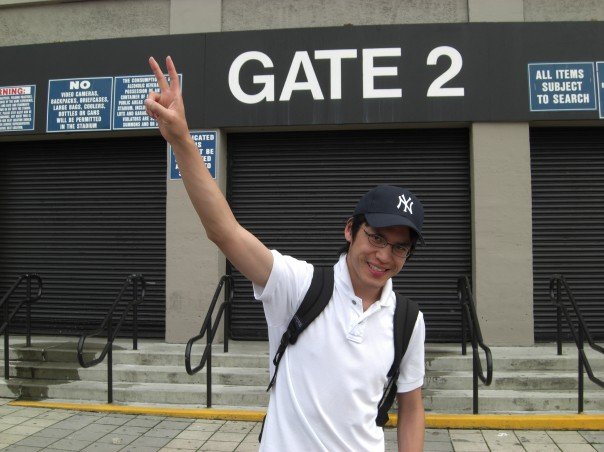 I was Paul's roommate for a year and we both studied in ECE at Cornell. To this day I still feel he is a secretive man. Minimal facial expression and minimum words used..very efficient ..very engineer. But I still realize a couple traits of him. He keeps his place clean and tidy. He singlehandly revived our dirty little apartment from washing the carpet to making his own furnitures. Everything is well organized and labeled clearly...even the mysterious meat that has been sitting in the fridge for who knows how many years. The Paul I know is a friendly (in his own way), considerate, and honest man. He doesn't show his passion often, but I always see a sunny smile on his face when the telephone conversation starts with the name Jenn. Best wishes to you buddy. I'm glad you found your happiness.
Anderson Lin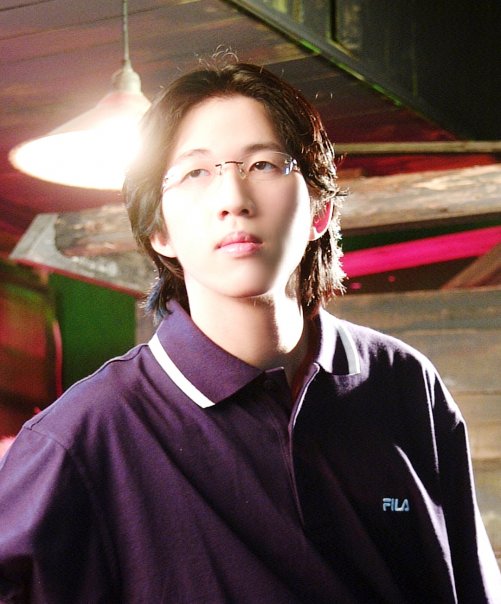 I have known both Paul and Jenn since my first year at Cornell. Gosh...I think my memory is fading away...hopefully I don't make a mistake here. I first got to know Paul via one of the first few CTAS events I participated, and later on we became members of a daily dinner group during my freshman year, with Jenn being an occasional guest (somehow). Paul was a one of a kind guy, doing all sorts of weird stuff during our dinners (creative stuff, oh yeah, and the DDR), while Jenn was a girl who played piano during our study sessions (in Mews Hall). At the time, there was "absolutely no clue" that they'll be together. In my junior year, midway through a friend's B-day party, they showed up together after a hockey game, and I think it surprised all of us. Later on, with Paul being my apartment mate, Jenn became our frequent guest. They are the sweetest couple I know, and I am sure they will be happily ever after!